THE SLEEPING BAG, ELLIE PUSEY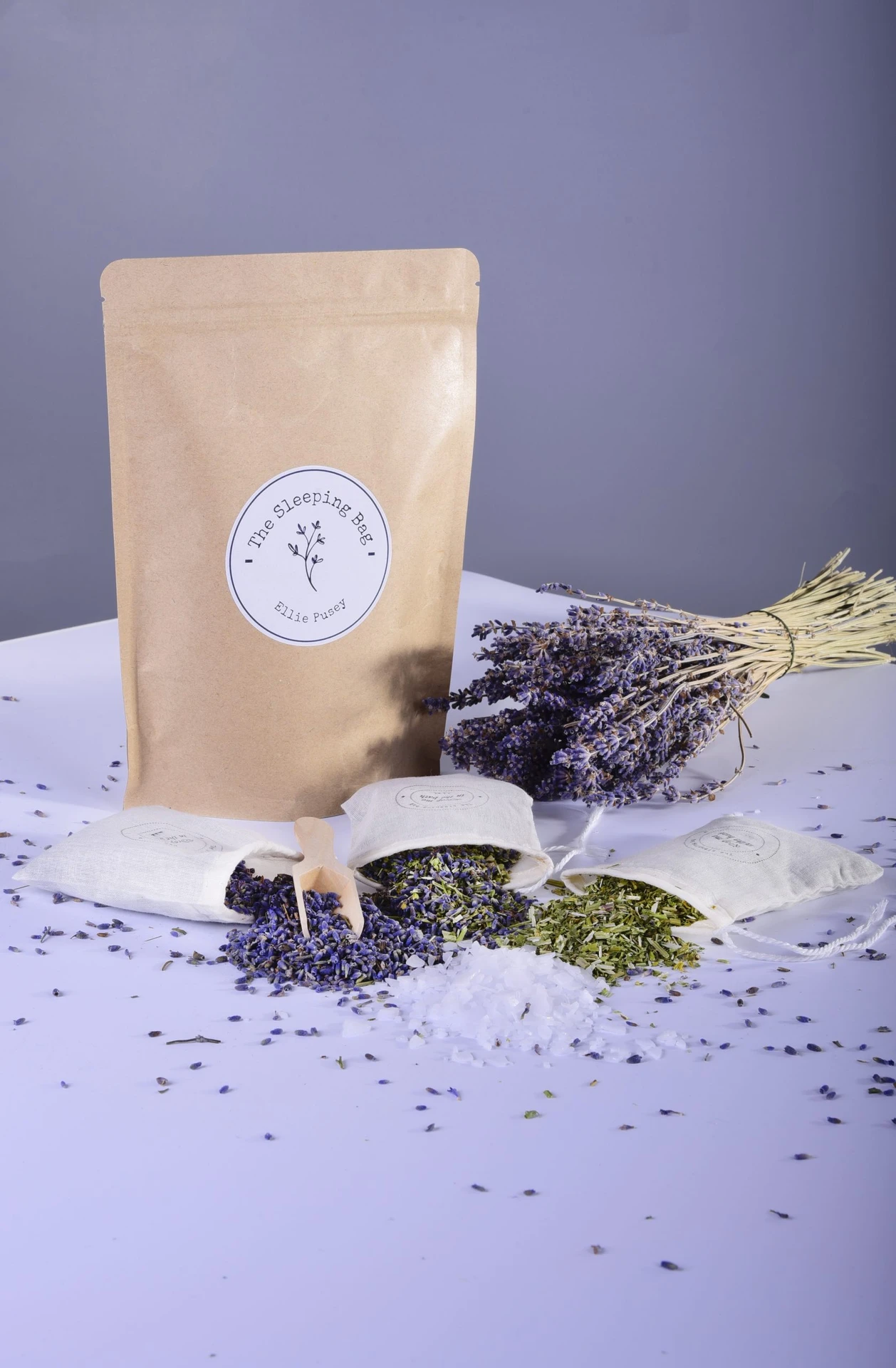 When lockdown was put in place, the thought of not being able to go out was actually quite scary for me because of my mental wellbeing. I knowI  can talk on behalf of many people who suffer from mental health problems here by saying that I tend to get out and do things to distract me from what's going on in my mind. I get low and depressed when I am sat at home and let my thoughts take over. It can be very dangerous when you have nothing to do or to distract you: bad thoughts start coming in and drowning your positive wellbeing which I have worked so hard on improving. The scariest thing was the possibility of me going back to square one, at my lowest point. It gives me nightmares thinking of being back in that hospital bed.
I have always wanted to start my own business. From a very young age I would come up with ideas and business proposals and put them in Powerpoints to show my dad.
I was severely bullied by the other girls at school and as my mental health deteriorated, I had to be home schooled. I decided that I wouldn't let those people that hurt me so much win, and that I had to make something of myself. That's where the idea of using my own past experience in mental health for the better to help other came in – and The Sleeping Bag was born.
With mental health growing so quickly and especially with the talk of lockdown, I knew stress levels and anxiety would spread quickly across the country. I knew one thing that helped my anxiety significantly was getting a better night sleep. The Sleeping Bag is a ready to use kit of natural products that can help aid a restful nights sleep and calm anxiety during this unsettling time.
We offer a bag which included magnesium flakes, lavender and skullcap. Magnesium is the second most abundant element in our bodies and is present in over 300 enzyme systems, regulating blood pressure, synthesising proteins, and monitoring muscle and nerve functions. The benefits include muscle relaxation, headache relief and better nutrient absorption – to a few. The lavender really helps relax the mind (smells divine too!) and finally the skull cap acts as a muscle relaxant.
I couldn't be happier with how the sleeping bag has grown since we launched. I have received an overwhelming amount of messages from customers who have benefited from the sleeping bag and have managed to fall into sweeter slumbers after using it. For me – that is the meaning of success: not money, or popularity. We are here to help people who are struggling, and to know that it can make a difference is the ultimate business goal.
FOR MORE:
Instagram: @TheSleepingBag
Website: www.thesleepingbag.co.uk
HOOP & BLOOM, HANNAH BREWSTER
My husband is in the high risk group so I felt on edge way before lockdown started. Everything felt like a huge risk. Something as simple as coming home from work or going to the shop felt like I was putting his health in danger. So a couple of weeks before the official lockdown we made the decision to self isolate. I was scared, but also felt a sense of relief that we no longer had to go out every day and potentially bring COVID-19 back into the house. This sense of relief soon turned into a crazy feeling of shock. One that I think everyone went through when they realised life as they knew it was over.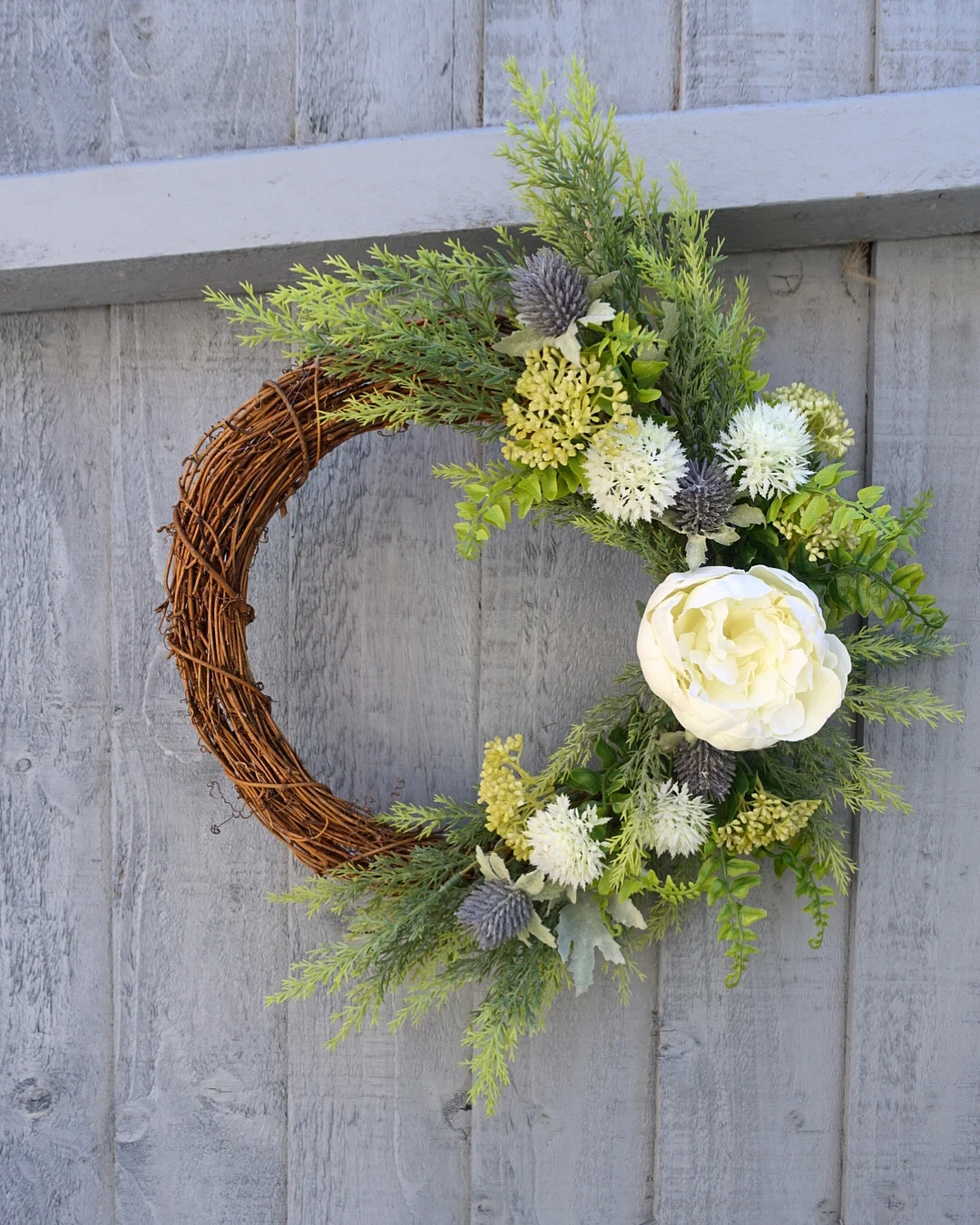 The anticipation and hysteria of what might happen next soon turned into boredom and worry about when we'll next see loved ones and get food. My days were spent reading, moping around watching Netflix and eating every snack in sight.  It was at that point, when the boredom set in, that I knew I had to shake off the low mood.
I was feeling anxious and worried most of the days and knew that one thing that might occupy my mind would be craft. So I ordered everything I could think of, including a wreath. I'd wanted an Easter wreath and had been searching in the shops before we went into isolation. Having never found one, and not really seeing the point now we wouldn't be having our Easter party, I decided to fill some time making my own.  So there I was, throwing together a wreath using artificial flowers I had in vases around the house and foliage out the garden. It was that point of lockdown where online deliveries were slow and many things were out of stock. So I grabbed anything I could find at home to fill a couple of hours.
I posted a picture of the completed wreath, proudly hung on our front door, on social media. Before I knew it I had family, friends, and strangers asking for wreaths. I researched online wholesalers and managed to find everything I needed. After making a few I thought why not try and make this bigger?
At Hoop&Bloom I offer handmade artificial wreaths. They're modern, sophisticated and fun! I make them all myself, at my home in Derbyshire. I'm still fairly new to this, so I'm finding my feet. But currently all of my wreaths are custom made, no two are the same. My aim is to eventually create 4 or 5 'keepers' – wreaths that will be available all year round. Along with this I'll introduce a number of seasonal wreaths. I can't wait to get my hands on Christmas! Custom orders will still be a focus of the business too, I love to make those! They really let the customer and I be creative and we both get to enjoy the planning experience together.
I'm still fairly new to this, but I've gone from creating one wreath out of anything I could get my hands on, to cheer myself up and put on our front door, to creating custom wreaths for strangers. I've even had requests for 2021 wedding wreaths. Starting Hoop&Bloom has definitely had a positive impact on my lockdown life and I just hope I'm able to put a smile on other peoples faces when they receive their wreaths too. If that's all that comes of this then I will he happy!
FOR MORE:
Instagram: DM to order @HoopAndBloomUK
PAST LOVES PODCAST, HOLLY SMITH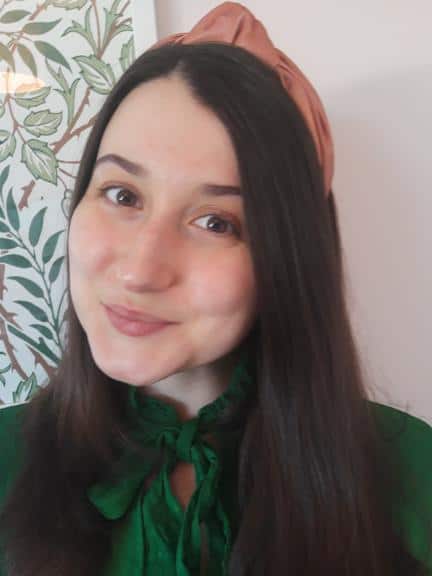 When lockdown became official I was actually very unwell with suspected Covid so to be honest I don't think I had much of a reaction at all. I think with how sick I was, I was just relieved that we were going into lockdown.
When I was furloughed I was really looking forward to being able to rest – especially with the post-covid symptoms I was experiencing. But, safe to say that really didn't last very long!
I've wanted to start a podcast for quite a while now so, when I came up with the idea for Past Loves, I decided I was never going to get this opportunity again to invest so much time in a new project.
Whilst I wouldn't consider it a business per se, it has been the best project for me during lockdown. Past Loves is a new weekly history podcast that explores affection, infatuation and attachment across time to collect the greatest love stories from history. I have been lucky enough to interview the most amazing experts in the world of heritage and academia including the curator of Castle Howard and international best-seller Helen Rappaport. It's been such a joy to know that people are enjoying the podcast as much as I have been creating it. My Instagram is growing and there are more and more listeners everyday. It's been so incredibly rewarding.
Lockdown for me has been an unusual situation. Being disabled, I am very use to spending the majority of my time at home. In fact, due to a flare in my condition, in February I had only been to the office and the hospital all month. The rest of the time I was at home. So, lockdown hasn't been that much a change for me. Nevertheless, I have definitely felt happier in lockdown. I think this is because now everyone is in the same boat. I have seen a marked change in how we are all trying to keep in touch and I have felt certainly more connected to people which is odd really considering I've been isolating now for 11 weeks! I do think, though, that creating this podcast and building a community around it has been a significant factor in this – it's been so lovely connecting with people who share the same passion for history and romance.
For more:
Instagram: @PastLovesPodcast
Listen here: www.pastlovespodcast.co.uk/episodes