Lockdown has been a bit of a cloud for many of us, but every cloud has a silver lining…
I am incredibly excited to share the first of the new mini blog series, Silver Lining Start Ups: Celebrating the new wave of entrepreneurship that has made its mark in lockdown.
Suffice to say, the result of Covid-19 has been a tremendous shock to society – our social lives being one of the many luxuries to go down the detergent laden drain. For a majority, work has been put on hold as part of the government's furlough scheme. And for others, their situations have been left uncertain with redundancies and job cuts. But it has certainly brought in many silver linings. The first of these being the chance to finally start that business you always thought could work but never acted on because… well, there's just no time.
So I'd like you to meet just a few of the faces behind the Silver Lining Start Ups. Whether it's a refreshing side hustle to escape to or now a full time situation, it has been a total pleasure to hear the stories of those who have found an innovative light amongst the daunting darkness of the pandemic.
Read ahead to see how they have found a positive from a pandemic and are now embracing 2020 for all the, shall we say, 'curve balls' it's had to offer…
BORO STORE, HARRIET OGDEN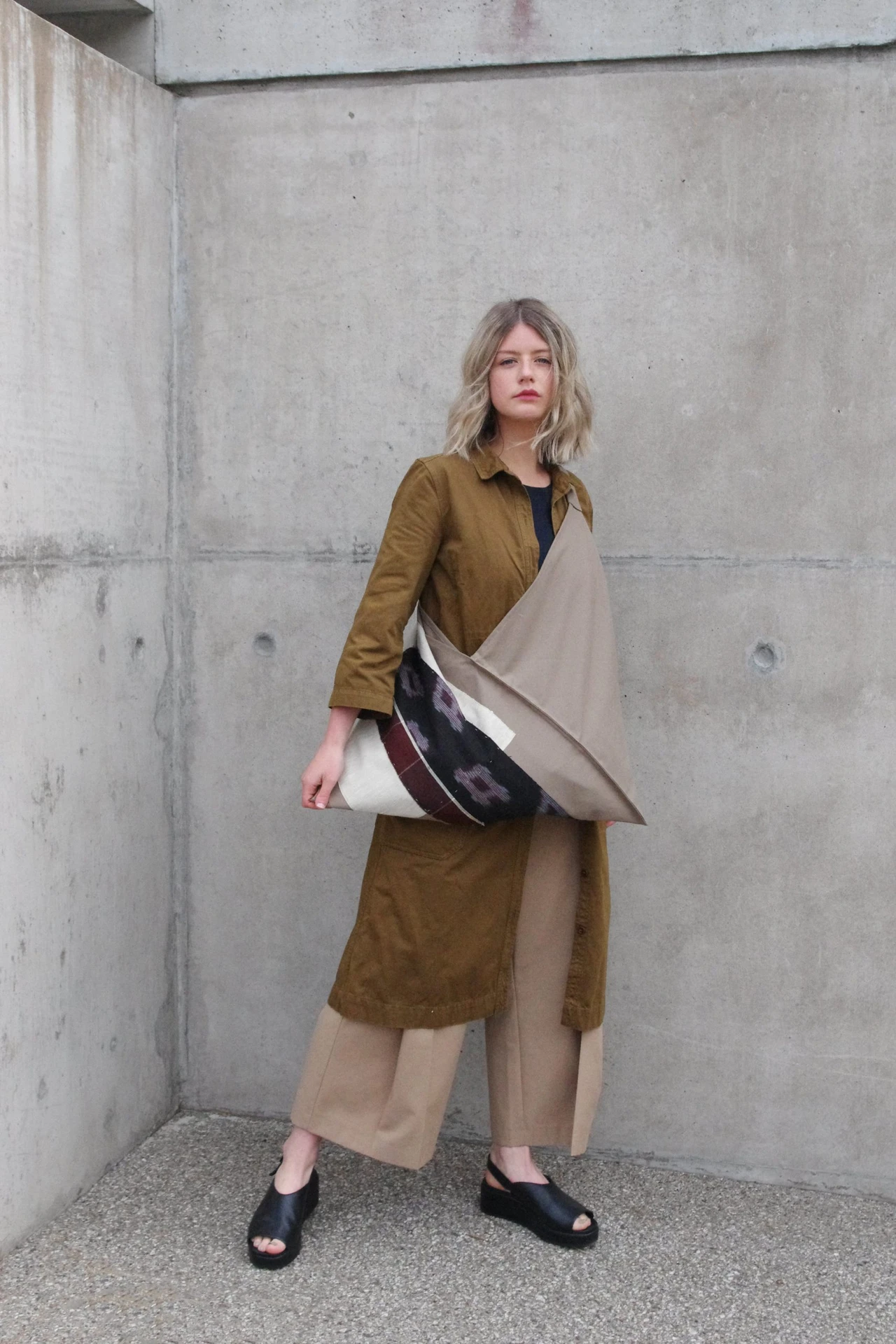 When lockdown started I was scared because I had just been handed my notice. I work in the costume department for film and TV and most productions were completely shutting down. It all happened so fast it took me awhile to realise the severity of the situation then i started to panic.I spent the first week of lockdown applying for any and every job I could find advertised.
I studied performance costume at Edinburgh College of Art and for my final year project I researched into historical Japanese textiles techniques.
I fell in love with Boro patchwork which is a process of repairing textiles with fabric scraps and lots of linear stitches to add strength. I'd wanted to start for a while, and with lockdown I no longer had excuses about not having enough time, so I decided to go for it.
The brand is heavily inspired by Japanese culture, minimalism and re-purposing materials. I have created products that are sustainably focused incorporating waste materials and celebrating vintage Japanese fabric scraps and offcuts which would normally be discarded. All the products are designed and handmade by myself in my studio in Edinburgh and the ceramics are created alongside my dad in our family pottery which is based in my hometown in Cumbria.
Launching a business in lockdown did come with other struggles and I had to start thinking of creatives ways that I would do things on my own, as I couldn't employ the help of other professional people such as models and photographers. After a lot of hard work, it has been so exciting to get such amazing feedback from customers and on social media.
For more:
Instagram: @boro_concept_
Website: www.the-boro-store.com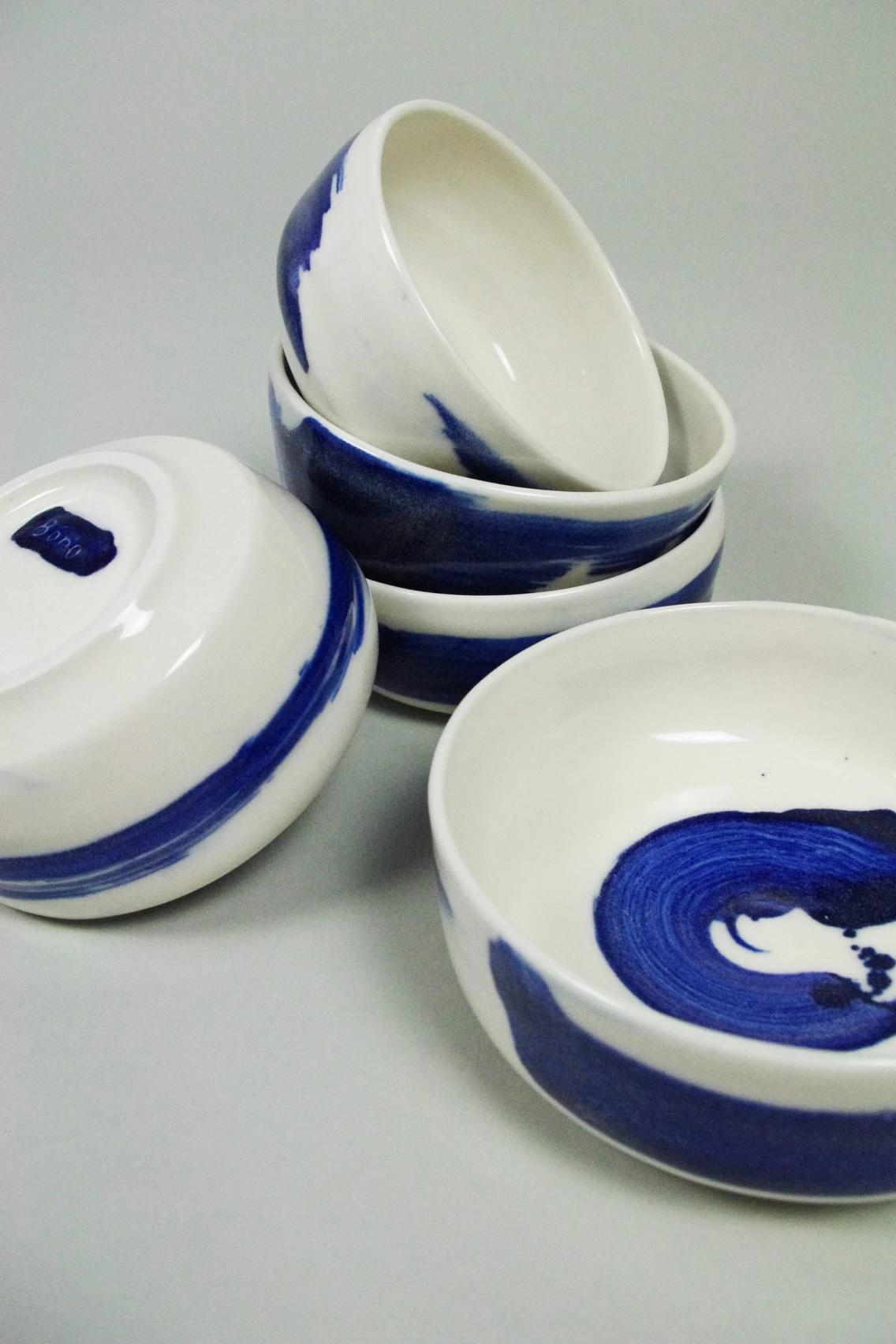 TWIST & SCRUNCH, ROSHIN CHUMMUN
When lockdown started, I was okay to start with. I'm a real homebody, I love going out and hanging with my mates but I love nothing more than coming home, having a cuppa (Yorkshire only) and watching endless episodes of Gilmore Girls. I like my own company. However as time went on I felt really un motivated, lost interest in dressing up now that we were WFH.
Whilst not lonely, there definitely was something 'missing'. I think the feeling of having to be creative with outfits every morning had really taken away my inspiration.
The months passed and work was hectic.. then the big CV hit. Office closed, no students and WFH. During lockdown and with the flexibility of WFH, I revived what was a neglected business idea. I've spent a lot more time on socials and learning about branding and marketing, what looks good on insta, discovered Tik Tok (I admit I'm obsessed). My mums quite the crafter so I got her advice on making something, and Twist & Scrunch was born. I'm still learning and have a long way to go but it certainly reignited something within me, I'm still WFH but scrunchie making is my little outlet.
Twist and Scrunch aims to make small batch scrunchies that bring you joy in the post. I love utilising fabrics that would normally go to waste, supporting small businesses and buying quirky and unique fabrics that make the most uplifting hair accessories.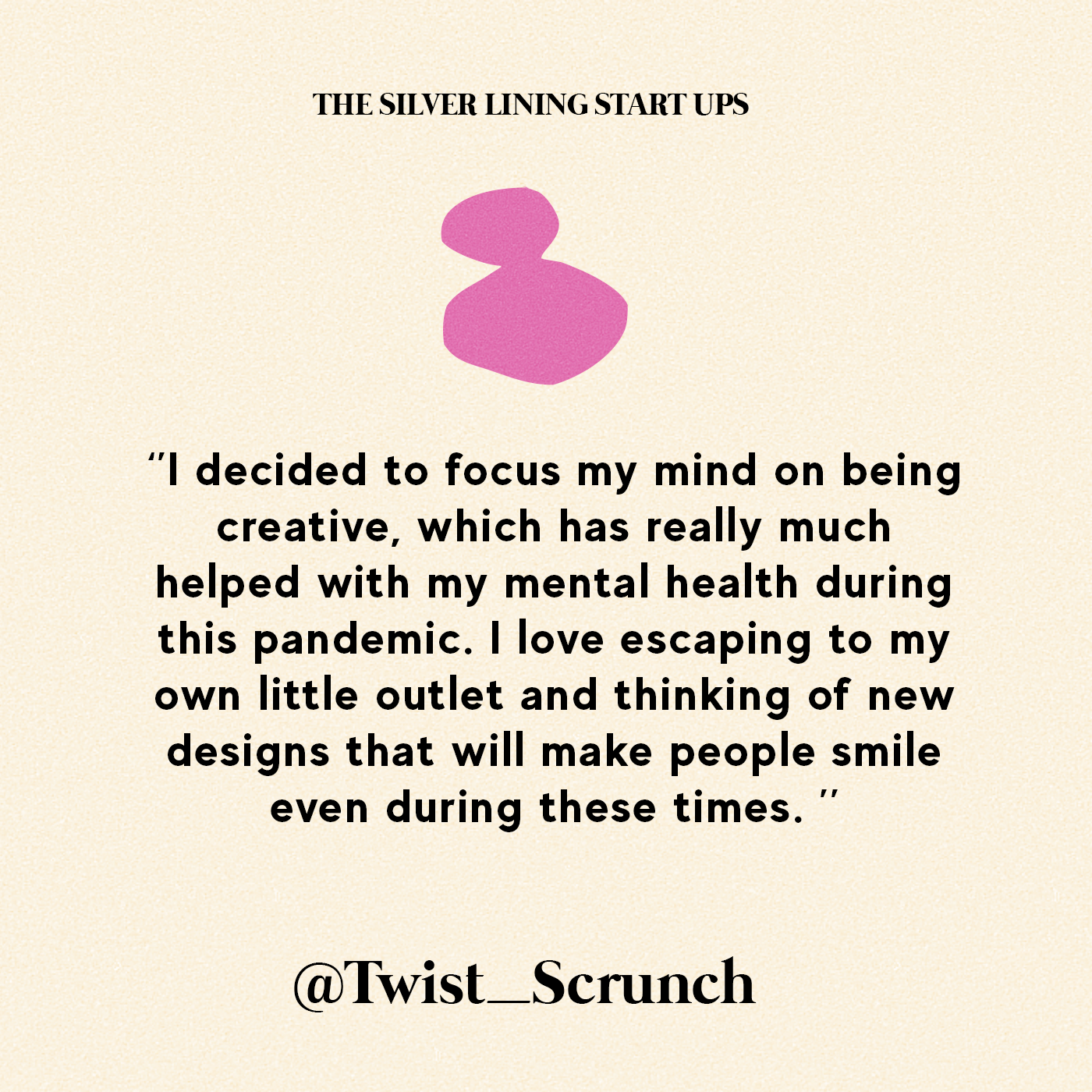 It's very small at the moment, just a one woman band, mistakes will be made and lessons will be learnt but that's all part of the fun. I'm happy to take commissions for larger quantities but I do like small batch as its part of the fun of discovering lush fabrics. I'm missing spending hours browsing charity shops and haberdasheries.
I made a couple Tik Toks and since I've had a lot more traffic, although most comes from word of mouth from the lovely people who buy my products. I've diversified my skills to make face masks in light of the current situation and they have been a hit. Im working on developing new branding but since I'm still WFH and juggling a very busy time in the HE sector, its slowly coming along. Particularly because T&S isn't a full-time job/hadn't planned growing it just yet, it's a work in progress.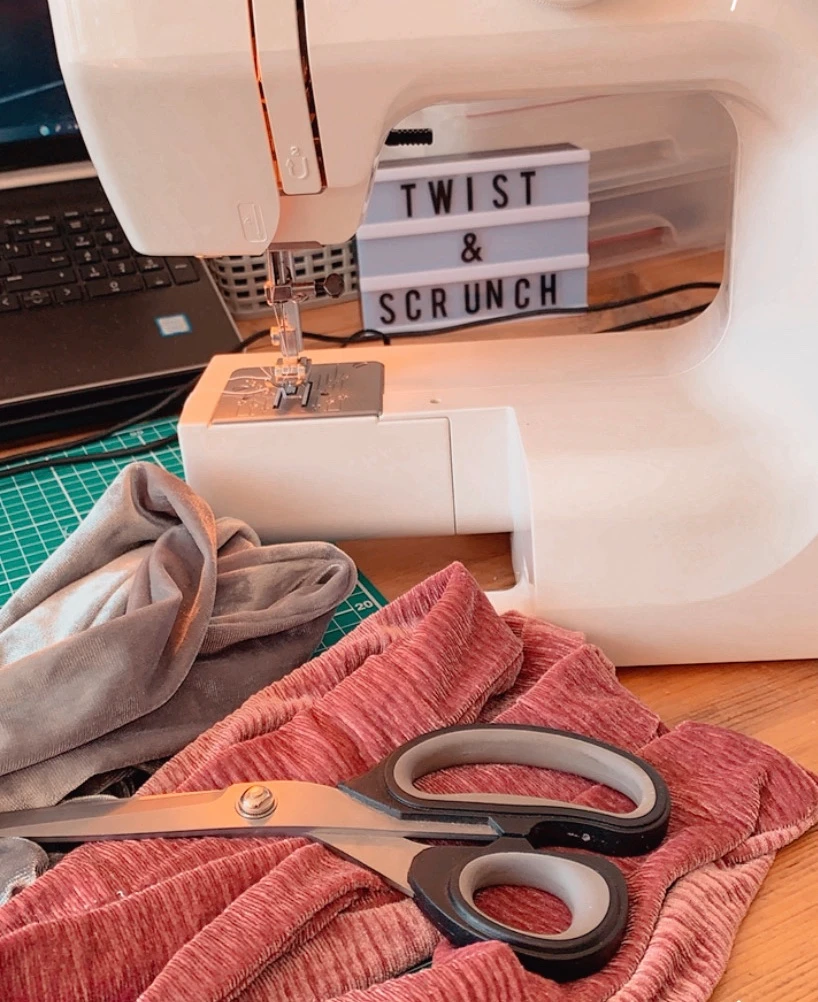 PERKIER NATURALLY, CAMILLA SWIFT
I was feeling very anxious and stressed about the uncertainty of lockdown. I'm really close to my family and friends, so I knew not being able to see them (whilst worrying about their safety and happiness too) would be hard. I had just come out of a really stressful job, which had not been good for my mental health. I took some time out to get myself together, work out what I wanted etc. I was feeling so much better and I was looking for new work. I'd got through to final round interviews at several firms I was super excited about, right at the time the virus was raised to a pandemic, and all recruitment was put straight on hold. This brought me straight back down and the worry of not finding work for months was huge.
I produce handcrafted botanical soaps using quality natural ingredients from sustainable sources. All my soaps are free from parabens, sulphates, palm oil (even so called 'sustainable' palm oil is a big no), and synthetic fragrances and colours. They are packaged in slim boxes (all packaging is recycled and recyclable) that fit through the letterbox, meaning it's easier than ever to send a gift and soapy surprise to a friend or family member.
Botanical soaps in gorgeous eco packaging, posted straight through your letterbox!
I've had a really good response on Instagram, slowly but surely building my following and received the most amazing feedback – using as testimonials to put on my website. Everyone has said that they love the unique designs of the soap bars, that they've never seen anything like it, and that the soaps leave their skin feeling moisturised, rather than tight and squeaky and dry.
My website has just launched and I love it! I've had great feedback that it's informative and user friendly, and it enables customers to buy several different boxes of soaps in one transaction to send to several different recipients, adding gift notes and separate addresses as they go. I really hope people love it and love receiving Perkier Naturally soaps as a surprise gift (or order for themselves for self care – that's so important now, more than ever).
Since lockdown, I feel so much happier, more focussed, and so grateful for the small things. Having a safe home to enjoy (and turn into a soap factory!) taking daily walks – once a week I incorporate local deliveries by foot or bike – and another day a week I head to the post office to send more lovely orders out. Soaps by post landing on doormats all over the country!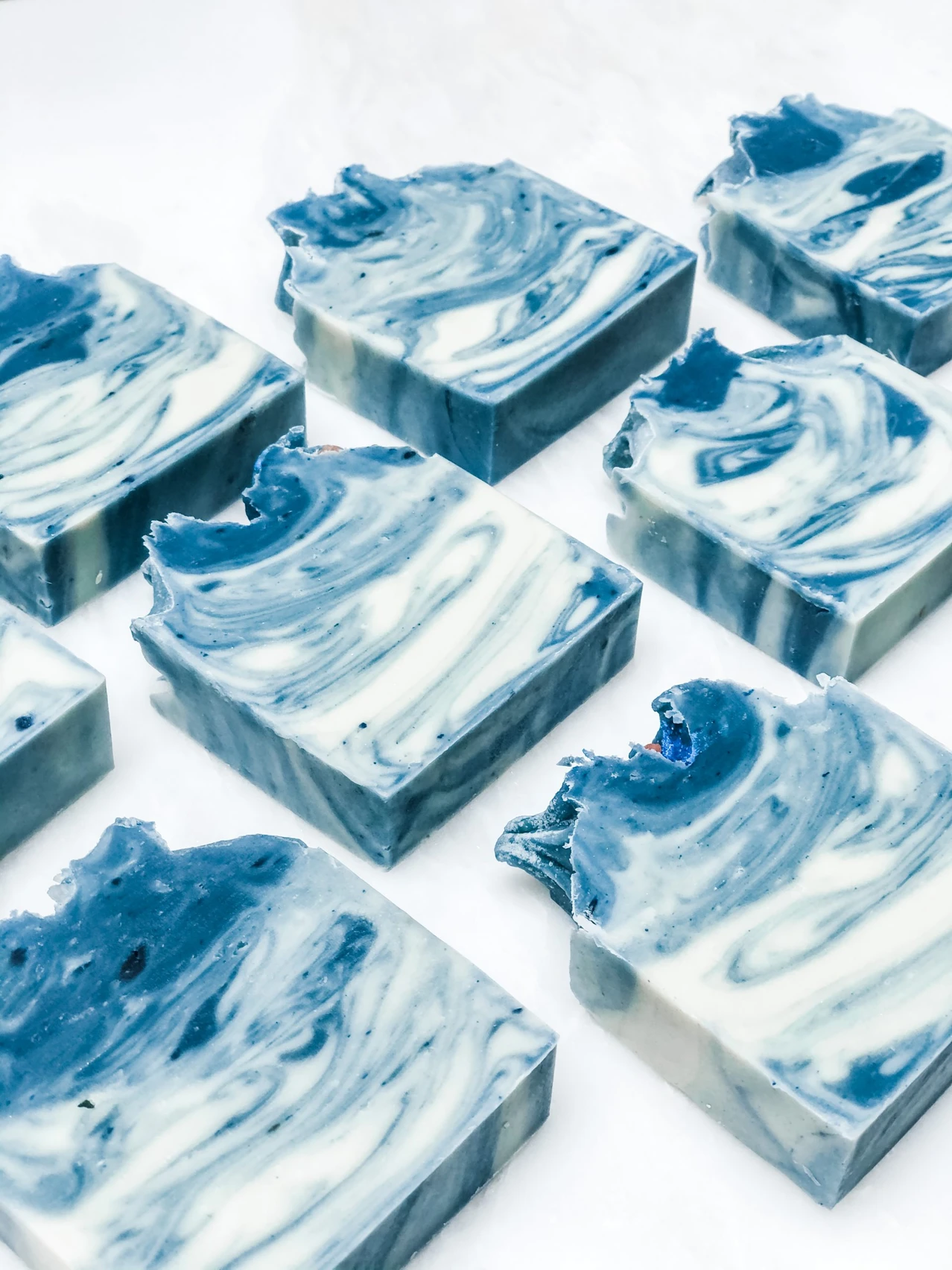 For more:
Website: www.perkiernaturally.co.uk
Instagram: @Perkier_Naturally